Scenes from Sydney
Sydney is Australia's top urban draw for good reason, blending culture, food, and history into a modern metropolis.
Hot Take: Visiting Sydney is a must-do in Australia…we even loved it so much that we would consider living there. (4.0 stars)
Pro Tip: Take a trip on one of the numerous ferries (they're cheap and will take you to interesting places), since you haven't quite experienced Sydney until you've done it from the water.
Sydneysiders are a warm and welcoming lot who put on a good show for us while we were in their city. For anyone willing to make the trek 'down under', Sydney is a must for any itinerary. As Australia's oldest European settlement and largest city, Sydney is a hub of culture, food, and activity that is sure to delight. We were lucky enough to spend a long weekend in the city and wanted to share some vignettes of our experiences there.
The Harbor
The city's defining feature since the First Fleet landed here in 1788, Sydney's splendid natural harbor is the focal point of any visitor to the city. Unlike other large metropolises that have ignored their waterfront (we're looking at you New York City), Sydney celebrates its harbor as a focal point with splendid parks, impressive vistas, convenient ferries, and the world's most iconic opera house. While we enjoyed all our time on and near the water, one of our favorite moments was watching the fireworks in Darling Harbor (which occurs most Saturdays).
The City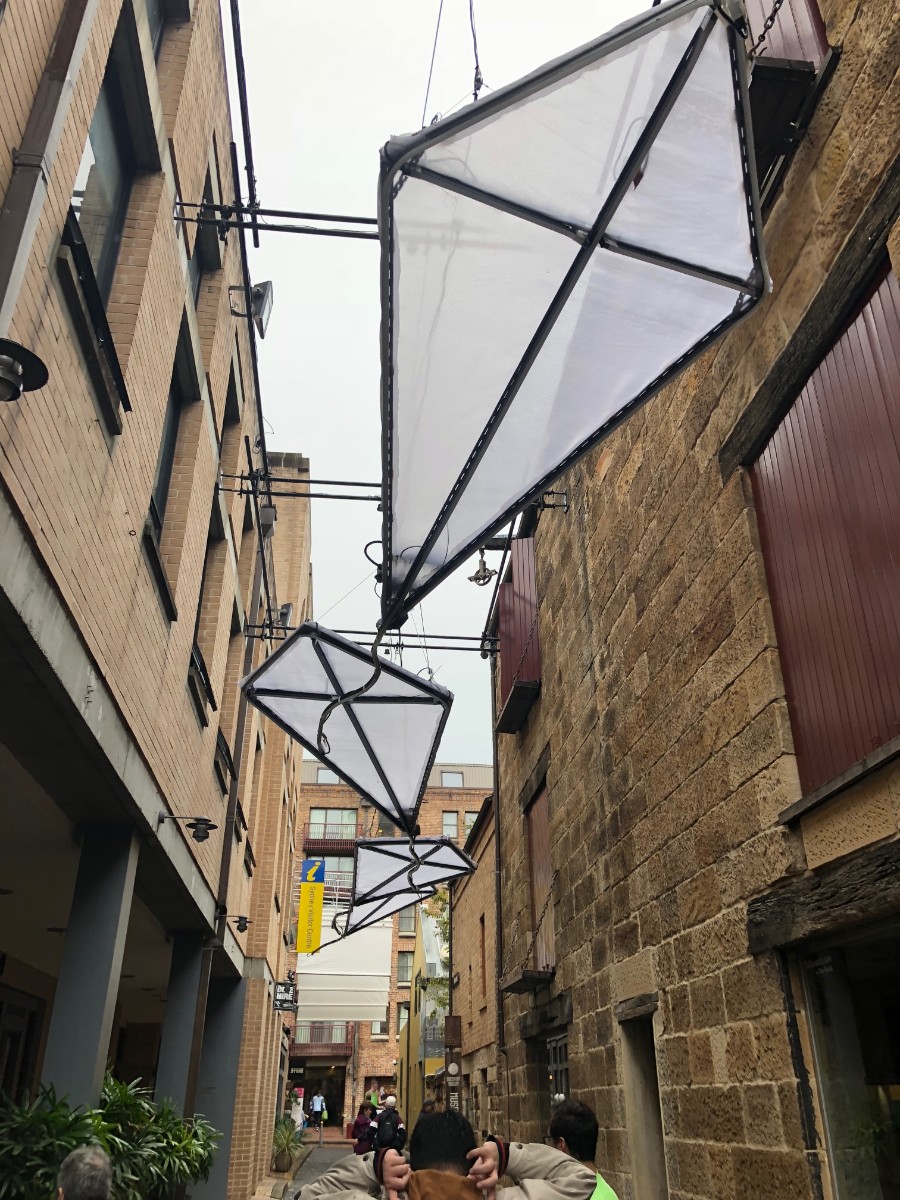 As Australia's largest city and the center of commerce for the country, Sydney boasts an impressive downtown and was the second cleanest city we have seen in 6 months (after Singapore). We took (and highly recommend) the Sydney Sights Free Walking Tour from I'm Free Walking Tours to see the sites and hear some of the history of the place. Though Sydney's naming could be a little more original (it seems like everything is named after an early governor of the colony named Macquarie), the downtown area is very walkable and with many great eating and shopping options. Our favorite area was the former prison barracks then slums area of The Rocks (which has been lovingly revitalized with beautiful sandstone and brick buildings filled with museums and restaurants). One of our favorite memories was wandering through the weekend market at The Rocks where Kelly bought an opal ring fro a local jeweler.
The People
Sydney is truly a melting pot where Australians from many generations ago mix with immigrants and tourists. The famous Aussie hospitality was on display from seeming everyone that we met. We can see why so many people are moving here, driving a decades long growth boom. While in Sydney, we were lucky enough to meet up with friends from the U.S. who put us up in their amazing Kirribilli apartment with sweeping views of downtown Sydney. Montana and Dave shared graciously of their time and home (and we are heaps grateful to them!).
Vivid
One special treat while we were in Sydney was the annual Vivid light show. Started a decade ago as a way to encourage Sydneysiders and tourists to come into the city in the winter months, the month long Vivid celebration features light shows and special events across the whole of the waterfront area. Our favorite part was the transformation of the botanical park on the waterfront into a LED dreamland. It was all free to see and a great way to mix with the locals